Imperial Terrace Condominiums / King City, Oregon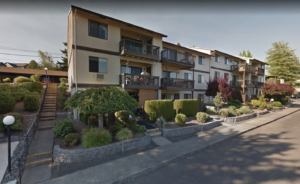 General Information
Governing Documents:
Imperial Terrace Condominiums is a 26 unit condominium community located in King City, Oregon. Created as a planned community for adults, King City was incorporated in March 1966. Originally, King City was developed as an age-restricted community governed by the rules of the King City Civic Association in which people under 55 could not live in the city. Later, the city expanded to include newer, non-age restricted developments.
CENTURY 21 Northstar Association Management
503-297-1014 Phone
503-297-1585 Fax
PAYMENTS
When your Association is set up for online payments, you may click the link below to pay your HOA dues:
Management Company ID = 7068
Association ID = ITC
You may also mail your payment to:
     Century 21 Northstar
     Association Management
     7800 SW Barbur Blvd. Suite 1A
     Portland, OR 97219
---
2022 MEETINGS:
Annual Meeting 1/27/2022 via Zoom
---
WELCOME NEW RESIDENTS
Living in a condominium community has many privileges, as well as important responsibilities. Please review the Governing Documents. Consult you real estate professional for any questions you have about condominium ownership.
Imperial Terrace Condominiums has a rental cap.
EMERGENCIES
Please call our office during business hours: 503-297-1014. Emergencies include water leaks, water intrusion or lack of water. Please contact your local utility company first to determine if their services are temporarily down.
After-hours Emergency ONLY: 971-344-3148